Mr. Krigline's classes at Xiamen University
Instructor: Mr. Michael Krigline, MA Xiamen University, International Economics and Trade
Click "refresh" (刷新) in your browser to upload the most recent version of this page; I often change things before quiz/exam time.
Since all of the instructions for my tests and quizzes are in English (unlike Chinese exams, where the information is in Chinese), it is important that my students read and understand the format of the test before they arrive to take it. This preview page will show you what to expect. Every test/quiz may not have all of these types of questions, but there will be a nice variety. If you have questions, ask in a class BEFORE the test!
Here is my "Test Preview" for content courses, like "The American Ways". The "Preview" for "English Learning" courses is shown below.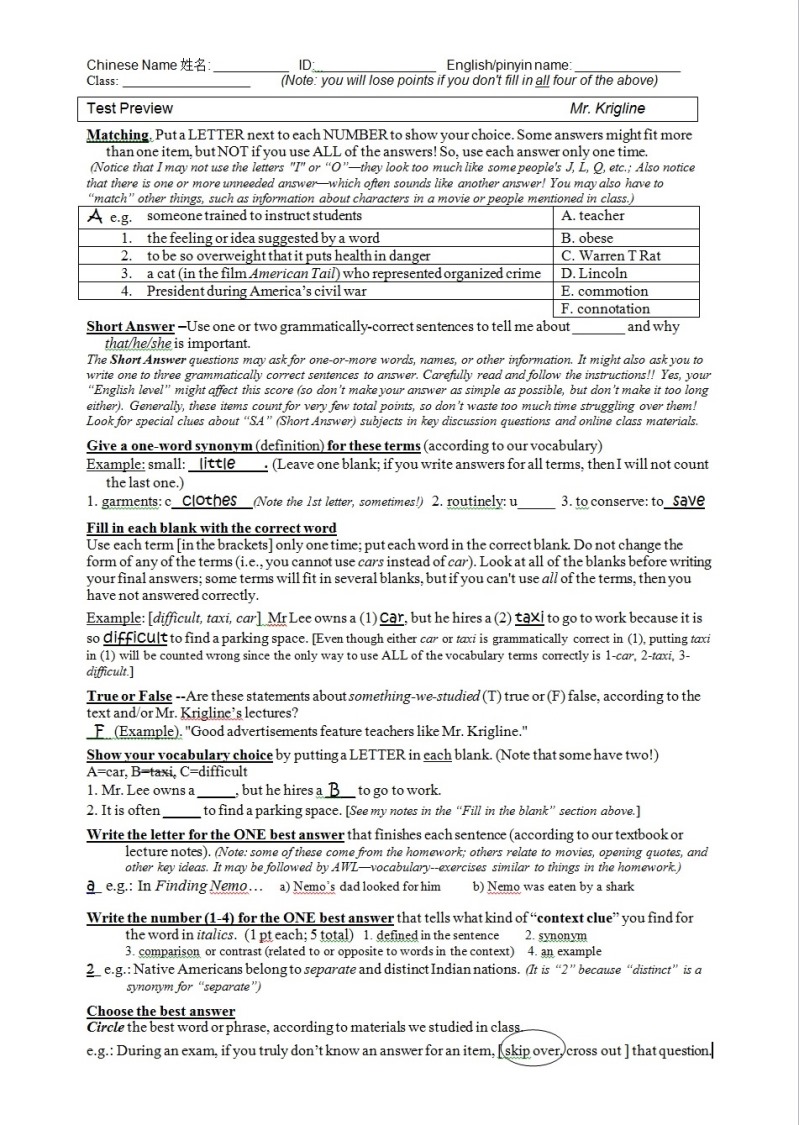 Here is the older "Test Preview", mainly used when I teach "English conversation" classes.
These resources were created for our students under my understanding of "fair use" for educational resources.
© 2013 Michael Krigline, all rights reserved. As far as I am concerned, people are allowed to print/copy it for personal or classroom use.