Students--they are what teaching is all about!
Here are Michael's current students (2014) at Xiamen University.
These three photos show Michael's spring 2014 students. Each class meets with me twice a week.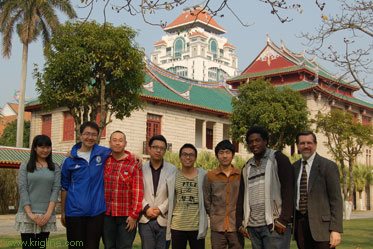 Class 3 (several majors)--2014 American Ways
We are studying "part 2" of my class on American history and culture, with lots of discussion about Chinese culture and intercultural ideas as well.
Classes 1 and 2 have students from my department:
International Economics and Trade
Students: if you want larger files of these photos (so you can print them), just request them by email.
Student Essays: Click here to see student essays about some of the issues facing China today, or here to read about NPU, Chinese holidays, and more.
More Photos: Click here (or above) for former students in Xiamen, Kunming, Xi'an or Shanghai.